Our intimate retreat center, nestled in a Blue Ridge Mountain forest, is a haven of serenity. Be embraced by the revitalizing energies and transformative power of Sanctuary.
Signature Balance Retreats are 7, 5, or 3 day getaways starting on the same Saturdays.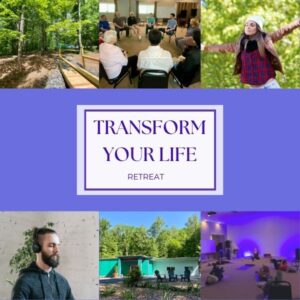 October 15 - 22, 2022
Book now and get 15% off listed prices. Offer valid until Aug 31, 2022.
The Transform Your Life Retreat will be an empowering and illuminating experience. Enjoy an immersion in the healing energies and transformational power of our Sanctuary Retreat Center, deep and impactful meditations, rejuvenating wellbeing services, and a variety of group sessions.…