Mind-HEART-Body Balance: Letting Love Lead the Way
April 23, 2022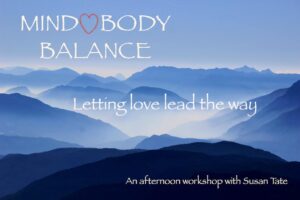 Come and be rejuvenated, invigorated, and inspired to explore a heart-full path to creating more dynamic balance in your life. This love-filled workshop includes discussion, presentation, inquiry, mindfulness, and meditation. We will explore gentle and effective ways to increase mind-HEART-body balance aimed at reducing your stress, increasing your energy, and amplifying your resilience and well-being. During the last hour we will joyfully seal the experience into the body with a uniquely choreographed Nia* routine.
Following the workshop, you are invited to enjoy the beautiful walking path to the sacred meditation hall where you are invited to experience a special meditation time from 5:30 – 6:00pm with Synchronicity's High-Tech Meditation® music. Feel free to email susan@susantate.org if you would like any more information.
*A delightful mixture of dance arts, martial arts, and mindfulness, Nia is a holistic movement and wellness practice for your body, mind, and soul. Practiced barefoot, (but you can wear shoes!) Nia is non-impact and adaptable to individual needs and abilities. Nia encourages people of all shapes, sizes, and abilities to dance at their own pace, listen to their bodies, and to welcome in pleasure.
**If you'd like to make a reservation to stay overnight at the Sanctuary, please call 757-644-3400.
About Your Teacher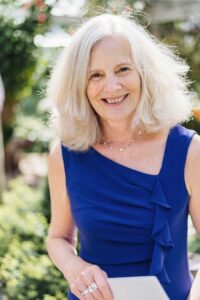 Susan is an author, teacher, and wellness visionary. She has been sharing an empowering and inspirational approach to holistic health education for decades. Susan was the Director of Health Promotion and assistant professor in the School of Medicine at the University of Virginia for many years. A licensed black belt Nia teacher, Susan has presented workshops internationally and has taught thousands of classes since beginning teaching Nia in 1999. She is the author of four health-related books, including Wellness Wisdom: 31 Ways to Nourish Your Mind, Body, & Spirit.