Breath, Body & Sound Retreat
February 2 - 5, 2023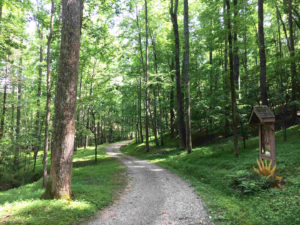 "I've taken many trainings through the years.  Some courses for knowledge, some for contact hours and others for interest of content.  This breathwork actually breathed new life into me personally and my practice!  For anyone desiring an experience that leaves you wanting more, this is your class."  Terry Spencer, MSW, LCSW, LMBT, CDP
"Profoundly transformative, peaceful and nourishing. Thank you for offering this life change work."  G.W., Catonsville, Maryland
Date:  Thursday, February 2 at 3pm to Sunday, February 5 at 3pm
NCBTMB CE's:  18 and open to the public
Price:  Begins at $800* early registration + all-inclusive (accommodations, meals + training/retreat). Hold your spot with a $100 deposit.
Location: Sanctuary Retreat Center, 2610 Adial Rd, Faber (Nelson County), VA
This four day Breath, Body & Sound residential training and retreat is being held at Sanctuary Retreat Center situated in the foothills of the Shenandoah mountains in Nelson County, VA. Sanctuary Retreat Center is a place created to return to wholeness, presence and peace. Coupled with hands-on work, breathwork is one of the most effective ways to release tension and stress, reboot the nervous system and feel at home in the body. It's one of the kindest and most necessary things we can do for ourselves and to teach our clients.
For the training and retreat description: click here
On-site Wellbeing services available (massage and bodywork, energy work, acupuncture, mental/emotional balancing)
Meals begin on Thursday at dinner and end Sunday at lunch
Woodland trails, comfortable accommodations and plenty of places for solitude
Come in a night early starting at $95* including meals
Spacious training schedule to include periods of integration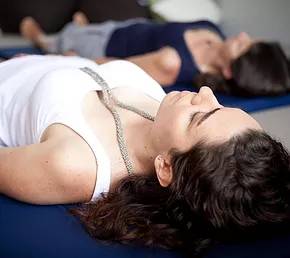 What is breathwork? 
"As we navigate this evolving and uncharted world many are left with feelings of grief, loss and distress. Depression and anxiety are at all time high levels. The breathwork and meditative practices in this course work directly with the nervous system and provide skills and tools to find our way through the turbulence of this time." Tracey J. Moon, LMBT
Many people don't breathe properly due to stress, exhaustion, anxiety, depression and posture habits yet our breath is essential to living a happy and balanced life.  The breath is the most accurate and instantaneous mirror for how we feel, think and live.  By consciously connecting with the breath we regulate the nervous system and metabolize emotions in a more skillful way.  As we connect with the breath in this inspired way, we move towards more happiness in the heart, ease in the body and pleasure in life. Think of it as a reset to your body, mind and spirit moving more towards optimal mental, physical and spiritual health.  You will learn techniques that are restorative, freeing and enlivening.
The benefits of breathwork can include:  more clarity, reduced anxiety and depression, increased stress-resilience, increased energy, feelings of more ease and flow in life, decreased physical pain, heightened insight, awakened presence, expanded sense of connection with self and others.
"One of, if not the best continuing education experience I've had in 20 years. I've taken the Ethics course & Breath, Body and Sound and will definitely be back for more. The unwavering presence and support of these instructors is nurturing and very tangible. So grateful to experience this high level of professionalism."  L. Williamson, FL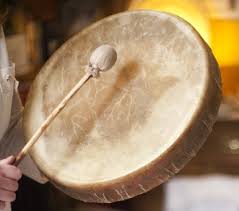 What is sound healing?

Everything in the universe is in a constant state of vibration, including every bone, tissue, organ and cell in our body. When we are in a state of sound health, all of our body parts are vibrating harmoniously at their optimal or resonant frequency.  When our vibration is not in sync with our optimal frequency we can feel out of sorts, imbalanced and depleted.  Shamanic sound healing can help bring your vibration back into resonance, thus allowing you to enjoy a state of relaxation, reduced anxiety and tension, and a boost to the immune system.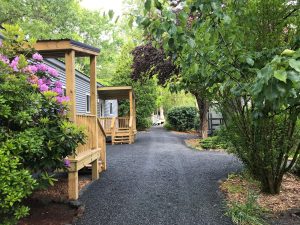 What is the price for the 4-day retreat including accommodations and meals?
Pricing is listed below and includes three meals daily beginning with dinner on Thursday and ending with lunch on Sunday.  Single and double accommodations are available.  All rooms have full bathrooms sharing with one other room.  Note that our residential retreats usually fill early so please hold your spot with a deposit.
Couple (one queen bed), per person $800*
Double (two twins), per person $850*
Small single room (twin bed), $975*
Large single room (two twin beds), $1045*
*Early registration price before 1/3/23
ABOUT YOUR TEACHERS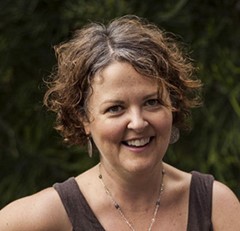 Tracey J. Moon, LMBT
Tracey has a warm down-to-earth presence and a deep intuition that helps her facilitate groups with clarity, spontaneity and loads of inspiration. She believes in the profound intelligence of the body and breath and empowers others to live and work with more awareness, happiness, resilience and hopefulness. It is her own relationship with being vulnerably human and her capacity to deeply listen – along with years of meditation, movement, deep rest and a fierce courage to evolve – that most deeply inform her wide capacity to be a healing presence with others.
Tracey has 20+ years experience as a massage therapist and bodyworker and completed her training at The Body Therapy Institute in North Carolina. She is a former faculty member of The Body Therapy Institute and is a graduate of the Spirit of Learning, a bodyworker teacher-training program. Tracey worked at Duke Integrative Medicine in its early entrepreneurial phase where she built the integrative massage program from inception.
She received her initial training as a breathwork facilitator through Clarity Breathwork in Costa Rica and has completed further training in Biodynamic Breath.  She is a Certified Integrative Reflexologist, has trained extensively with Claire Marie Miller and is now an international teacher in this reflexology modality.  In 2018, she completed a 200-hour yoga teacher training in Rishikesh, India with a focus on asana, pranayama, yoga philosophy, meditation and sound.  She received her professional training in Mind Body Skills through the Center of Mind Body Medicine in Washington, DC in 2009.  Much of her work is influenced by Jon Kabat-Zinn's Mindfulness Based Stress Reduction program.
Tracey co-facilitates retreats and workshops in the US and internationally with Sharon Nash on the topics of meditation and mindfulness, depression and anxiety, breathwork and sound healing and Integrative Reflexology. They are Approved Providers of Continuing Education by the National Certification Board of Therapeutic Massage and Bodywork  (NCBTMB). Their workshops and retreats are open to all.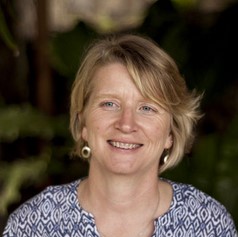 Sharon Nash, M.A.
Sharon brings a unique blend of heart wisdom and strong mind into her work. Her clear, direct facilitation style meshes seamlessly with her dynamic energy, playful exuberance, and attentive presence to create a safe and inviting space in which participants relax and reconnect to their own inner wisdom.  Sharon unselfconsciously shares stories of her own spiritual journey and its challenges to remind participants that they are not alone, and that through collective inner work we can foster a powerful sense of community to support and sustain us.
Sharon has a B.S. in Computer Engineering from Auburn University and a M.A. in Liberal Studies from Duke University.  She has had many incarnations as a teacher since 1990 including as a secondary mathematics teacher in southern Africa, North Carolina, and Guatemala; as a teacher trainer and online educator in North Carolina; and as a co-facilitator of healing retreats and workshops in the US and internationally with Tracey Moon in meditation, breathwork, sound healing, bodywork and reflexology.  Sharon has completed trainings in Integral Education, Non-Violent Communication and Clarity Breathwork.   In 2018, she completed a 200-hour yoga teacher training in Rishikesh, India with a focus on asana, pranayama, yoga philosophy, meditation and sound.  She connects to her own inner wisdom and guidance daily through her intuitive practice of sound healing.
Click here to register for this empowering 4-Day training and retreat